#1 Free Fitness Coaching App for
Personal Trainers
Get access to one powerful, easy-to-use app that will allow you to coach clients and track their performance wherever, whenever. Take your personal training career to the next level with all the tools and resources you need to excel in your field.
Train Your
Clients Efficiently
Create a seamless online training experience that engages and motivates your clients. Add value by offering your clients an upgrade to Pro status: with this turnkey solution, we do the heavy lifting for you and provide you with content and challenges.
Personalized Workout Plans and Mass Assignment
Engaging Challenges
Pro Upgrade for Additional Revenue
Manage Your
Clients on the Go
Take control of your client's fitness and health progress no matter where you are. Keep all their information at your fingertips, from workout routines to training notes, and track lessons with our convenient credit system.
Progress Tracking
Made Easy
Stay on top of client performance and support them to achieve their goals. Track workout sessions and important metrics, such as weight and body measurements. Review progress through high-quality charts and use the insights to provide feedback and make adjustments.
Rated
4.6/5 stars
in over 3000 reviews
App Store
Google Play
"We love the interactiveness of the app - the step challenge feature really brought our members together."

Beth Johnston
Co-founder,
The Body Content
"A hybrid blend of physical and digital ensures flexibility, motivation and is helping to build digital and physical communities. "

Greg Maurer
Vice President of Fitness Training & Education,
Workout Anytime
"I've worked with mindbody, ezfacility, efit and a couple other companies. Virtuagym has outperformed them in a mighty way."

Matthew Beukelman
Vice President of Business Intelligence & Product Enablement - Data Reporting & Analytics,
United Health Group
"We noticed our use is going up tremendously nowadays: running things like home challenges, live group training courses, and taking advantage of the Video On Demand has been huge."
Junior Leoso
Owner,
Pacific Beach Training
Download the
Free Coaching App for Personal Trainers
More Than 50 Clients or Running a Studio?
Virtuagym offers personal trainers an all-in-one package with both the coaching app, and membership management.
Book a
Free Introduction
Call
Discover how Virtuagym can help your fitness business boost efficiency, increase revenue, and make your members happier. Schedule a call for free and without obligation, and learn about what our software can do for your business.
More than
9,000 businesses
trust Virtuagym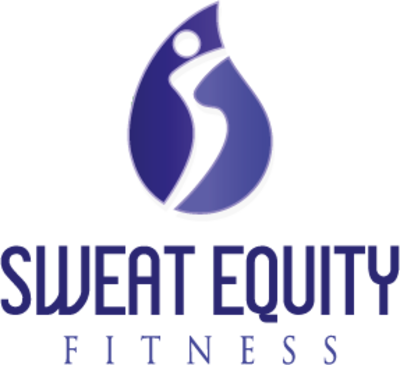 More than 9,000 businesses and gym owners across the world trust Virtuagym with their fitness software
What is Virtuagym's coaching app for fitness coaches?
Virtuagym's coaching app is a free coaching app designed to help personal trainers and fitness businesses coach all their clients in app. It provides tools and resources needed for personal coaching, such as personalized workout plans and progress monitoring features.
How can the coaching app help build your client base as a fitness coach?
It helps you build a client base by allowing your new clients to get personalized workout plans. This improves your clients' fitness results whether they are looking to lose weight or build muscle. The app can be used to manage all aspects of a personal training business, from scheduling and booking to client management and invoicing.
Can Virtuagym be used by personal trainers with large client bases or running a studio?
We offer All-in-One software for coaching, engagement and membership management, which is ideal for personal trainers with more than 50 clients, studios or fitness businesses. This includes features such as online payments and invoicing, personalized nutrition plans, customizable mobile apps, in app messaging, and a mobile community to help personal trainers manage their business and grow their client base.
What features does the coaching app have to help personal trainers efficiently train their clients?
The app also has features to help personal trainers train their clients efficiently, such as personalized workout plans and progress monitoring, engaging challenges, and a Pro upgrade option for additional revenue. The app also includes an ever-growing exercise database with 6,000+ 3D-animated exercises, scheduling and booking features, and progress monitoring tools.
How does Virtuagym's coaching app help personal trainers manage their clients on the go?
The coaching app helps personal trainers manage their clients on the go by providing access to all their client information, from intake to account details, in a single overview. Personal trainers can create workout plans on the go and assign them to their new clients in app, track lesson bookings, and schedule appointments to ensure their time is spent optimally.