Gym Scheduling Software Made
Easy
Maximize convenience by allowing your clients to effortlessly manage their online bookings through your app. Utilize our intuitive fitness scheduling software and streamline your booking processes.
Book A
Free Introduction
Call
Discover how Virtuagym can help your fitness business boost efficiency, increase revenue, and make your members happier. Schedule a call for free and without obligation, and learn about what our software can do for your business.
More Than
9,000
Businesses Trust Virtuagym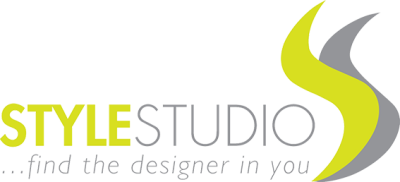 More than 9,000 businesses across the world trust Virtuagym with their fitness software
What is Fitness Scheduling Software?
It is an online platform that serves as an efficient booking system, simplifying and streamlining booking and scheduling processes for fitness businesses. The booking system works from any device—online bookings have never been this easy!
With features like an online booking widget, lead generation, attendance tracking, and more, it maximizes convenience for your clients and enhances the efficiency of your operations.
Centralize all the most important information for your clients in one place with these features: available packages, discounts, services, pricing and payments. Manage bookings for your business and support customers by offering a free trial.
What is the Website Widget feature?
The Website Widget feature allows you to place an online trial booking widget on your website, helping you to get more customers through a plug-and-play booking process. Offer a free trial on multiple channels to introduce customers to your service. It's a true one stop shop for conversion.
This scheduling software widget for lead generation makes it incredibly easy for customers to book a trial session with just a few clicks through online booking. Let the software do the work for you!
How does the Attendance Tracking feature work?
The Attendance Tracking feature integrates with our online booking system to provide you with comprehensive booking data. These features help you refine your services and pricing for customers and optimize your bookings.
This allows you to monitor the attendance of customers in real time and optimize your class schedules accordingly to maximize bookings. Manage your service and bookings based on data and comprehensive reports, and understand your business better.
How does the Automatic Lead Generation feature work?
With our Automatic Lead Generation feature, whenever someone books a trial through your website, a lead is automatically added to the lead management module. Such a system makes it easy for you to follow up and convert these leads into loyal customers.
Can clients schedule appointments in advance with the appointment schedule software?
Yes, our advanced appointment scheduling software lets your clients book appointments with you weeks in advance, according to your availability. Scheduling a client appointment to complete intake forms, a coaching session or providing fitness resources has never been easier for fitness businesses.
This scheduling software also features recurring appointments and a credit system for handling payments.
What happens if a class is fully booked?
If a class is fully booked, clients can join a waiting list and receive notifications when spots open up. They will receive these in a timely manner without actions needed from you. A handy service for popular fitness classes!
This ensures full attendance and gives every client a fair chance to attend the classes they're interested in. Your scheduling software takes care of the whole booking system through the client app, which will save time for your business.